Interested in finding Jewish meaning and community? Join us!
We invite you to join us in celebration, worship, and pursuing justice. We are a welcoming community based on inclusiveness for all individuals, families, people of color and the LGPTQ+ community. We seek dialogue and action with people of all faiths in the hope that together we can bring peace and justice to our world. Please join us amid the rolling farmland, beautiful vineyards, and small town atmosphere that is our wonderful community.
Music begins at 7:20 pm with service starting at 7:30 pm
The first Friday of the month is a Zoom service starting at 6:30 pm but can also be watched on YouTube Channel.
Check Calendar as schedule is subject to change.
Mishkan T'filah - siddur/prayerbook

FlipBook
Stay in touch - Weekly email and monthly bulletin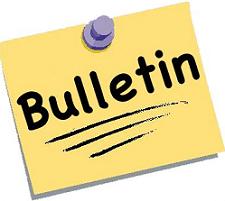 If you would like to receive a weekly e-mail with the upcoming week's activities, contact our Communications director.
Upcoming Events
COVID 19 Response and Update
December, 2020
The current pandemic situation is fluid and evolving and our COT Health and Safety Committee continues to monitor the data in our county closely.
SLO County remains in the Purple Tier in the State of California's Blueprint for a Safer Economy and at 5 pm on December 5, will enter a regional stay-at-home order to slow the spread of COVID 19 in our state and region. While houses of worship may continue outdoor operation with COVID precautions in place, our community has taken this very seriously. We must all continue to follow public health guidelines and as winter brings colder weather and the flu season, we must recommit to doing what we can to preserve each other's health.
So while it is legal for us to gather outside, the practice is not in line with our mandate of pikuach nefesh, saving a life, the highest mitzvah we have. We choose to continue to hold our religious gatherings virtually in order to stay safe. We join many other faith communities who are making these same difficult but essential choices, as part of our sacred commitment to care for one another and the common good.
Our Hanukkah programming is well under way with exciting virtual offerings. Those plans will be in our weekly e-communication and December bulletin. We continue to pray for health and healing for all those suffering the effects of this pandemic. We appreciate your patience and your willingness to travel through the period of 'unknowing' with us. While this move back to shelter-at-home is disheartening, there is hopeful news on the horizon if we all continue to do our part and follow the public health directives.
And most of all, we appreciate your help and support in keeping all the members of our community safe.
___________________________________________________________________________________________
A Prayer of Hope During this Pandemic
by Rabbi Naomi Levy

We are frightened, God,
Worried for our loved ones,
Worried for our world.
Helpless and confused,
We turn to You seeking comfort, faith and hope.
Teach us God, to turn our panic into patience,
And our fear into acts of kindness and support.
Our strong must watch out for our weak,
Our young must take care of our old.
Help each one of us to do our part to halt the spread of this virus
Send strength and courage to the doctors and nurses
In the frontlines of this battle,
Fortify them with the full force of their healing powers.
Send wisdom and insight to the scientists
Working day and night across the world to discover healing treatments.
Bless their efforts, God.
Fill our leaders with the wisdom and the courage
To choose wisely and act quickly.
Help us, God, to see that we are one world,
One people
Who will rise above this pandemic together.
Send us health God,
Watch over us,
Grace us with Your love,
Bless us with Your healing light.
Hear us God,
Heal us God,
Amen.
Tue, January 19 2021
6 Sh'vat 5781
Today's Calendar
---
Upcoming Programs & Events
---
This week's Torah portion is

Parashat Bo
Tu BiSh'vat
View Calendar
Tue, January 19 2021 6 Sh'vat 5781