Interested in finding Jewish meaning and community? Join us!
We invite you to join us in celebration, worship, and pursuing justice. We are a welcoming community based on inclusiveness for all individuals, families, people of color and the LGBTQ+ community. We seek dialogue and action with people of all faiths in the hope that together we can bring peace and justice to our world. Please join us amid the rolling farmland, beautiful vineyards, and small town atmosphere that is our wonderful community.
COVID-19 Policy Update 8/18/2021
Congregation Ohr Tzafon
Dear COT family,
As our county continues to be significantly impacted by a surge of COVID-19 cases with a significant increase in positivity rates, hospitalizations, ICU admissions and even deaths, our worship services are being held virtually. There will be some opportunities for in-person outdoor gatherings. We ask that you do not attend these outdoor gatherings if you are experiencing symptoms or if you have been in close contact with someone experiencing symptoms or that has tested positive for COVID 19. c
All services will be live streamed on the COT YouTube channel.
The Health and Safety Committee has closely monitored our county's current situation and we take our duty to protect all our members, regardless of vaccination status, seriously. These recommendations are for the current situation and are not meant to be indefinitely imposed.
We wish you all health, well-being and insight during this season of introspection.
COT Health and Safety Committee and COT Board of Trustees
Stay in touch - Weekly email and monthly bulletin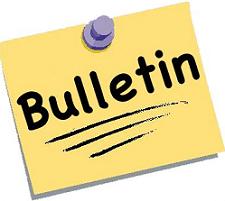 If you would like to receive a weekly e-mail with the upcoming week's activities, contact our Communications director.
Fri, September 17 2021
11 Tishrei 5782
Today's Calendar
---
Upcoming Programs & Events
---
This week's Torah portion is

Parashat Haazinu
Erev Sukkot
View Calendar
Fri, September 17 2021 11 Tishrei 5782