Interested in finding Jewish meaning and community? Join us!
We invite you to join us in celebration, worship, and pursuing justice. We are a welcoming community based on inclusiveness for all individuals, families, people of color and the LGBTQ+ community. We seek dialogue and action with people of all faiths in the hope that together we can bring peace and justice to our world. Please join us amid the rolling farmland, beautiful vineyards, and small town atmosphere that is our wonderful community.
COVID-19 Policy Update 3/6/2022
Congregation Ohr Tzafon
March 6, 2022
Dear COT Family,
We are pleased to announce that pursuant to the March 2nd meeting of the Health and Safety Committee and with the approval of the Board of Trustees, on March 11th, 2022 masking at all COT services and events will be optional; and we will be returning to a full Oneg Shabbat!
In an effort to respond to the most current news and public health guidelines regarding Covid in our county, the Health and Safety Committee continues to meet and provide recommendations to the Board of Trustees, regularly.
We will continue to require all attendees to sign in upon entering as means of accurately tracking week-to-week attendance at our events, and for contact tracing in the event someone in attendance contracts Covid. Attendees will no longer be required to attest to vaccination or a negative antigen test.
The following considerations were made when making this decision:
County wide cases of Covid continue to plummet.

County wide Covid hospitalizations were down to 14 cases last week.

We are confident that between the high level of vaccination and Covid infections within the COT community, the risk of a congregant acquiring a Covid infection at one of our events is extremely low.

Even if an attendee acquires a Covid infection, new effective therapies are available that continue to lower the risk of serious symptoms, even for those who are unvaccinated.

We continue to encourage anyone in our community who is symptomatic to stay home, to avoid the risk of infecting other people.

Those who wish to remain masked are fully supported by their COT community members.

Those COT congregants who aren't comfortable masked while others are unmasked have the option of attending and participating in COT services via our YouTube channel.
We look forward to seeing you at our upcoming services and events!
Respectfully,
Health and Safety Committee and the Board of Trustees
Stay in touch - Weekly email and monthly bulletin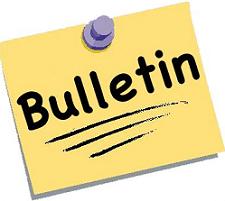 If you would like to receive a weekly e-mail with the upcoming week's activities, contact our Communications director.
Tue, October 4 2022
9 Tishrei 5783
Today's Calendar
---
Upcoming Programs & Events
---
This week's Torah portion is

Parashat Haazinu
Kol Nidre
View Calendar
Tue, October 4 2022 9 Tishrei 5783