Interested in finding Jewish meaning and community? Join us!
We invite you to join us in celebration, worship, and pursuing justice. We are a welcoming community based on inclusiveness for all individuals, families, people of color and the LGBTQ+ community. We seek dialogue and action with people of all faiths in the hope that together we can bring peace and justice to our world. Please join us amid the rolling farmland, beautiful vineyards, and small town atmosphere that is our wonderful community.
Stay in touch - Weekly email and monthly bulletin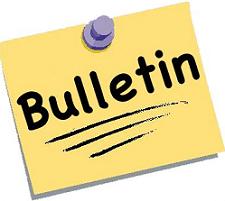 If you would like to receive a weekly e-mail with the upcoming week's activities, contact our Communications director.
Sun, June 20 2021
10 Tammuz 5781
Upcoming Programs & Events
---
This week's Torah portion is

Parashat Balak
Fast of Tammuz
View Calendar
Sun, June 20 2021 10 Tammuz 5781