Adult Education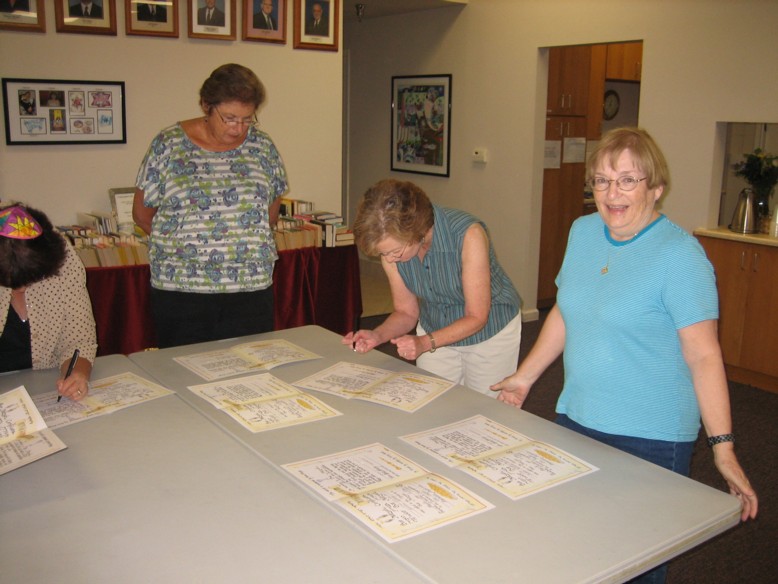 At COT, we value learning together and offer a variety of educational opportunities for adults such as:
- Learner's Shabbat service to gain familiarity and understanding of the prayerbook and choreography of the services
- Monthly 'Jews and Shmooze' - social gathering in members' homes paired with a learning program led by our rabbi. We have covered topics such as Talmud, prayer, Jewish ethics, Israel, Jewish humor, cinema and much more.
- Jewish Book Club
- Classes and workshops for intermarried couples and families
The picture above is our latest class of Adult B'nei Mitzvah students signing their Bat Mitzvah t'eudot/certificates.
Fri, April 16 2021 4 Iyar 5781